Ecommerce Performance Marketing
We drive 5000+ Sales Monthly for our partners using advanced media buying techniques, technology & machine learning
We specialize in:
Gadgets
Health & Wellness
Beauty
Home Garden
Tech
Own Product
Sales
We have developed 10+ Ecomm Products under 5 different brands with global presence, the US being our main market
We craft products that promote vitality and healthy living:
Health & Wellness
Beauty
Travel Services
Document Management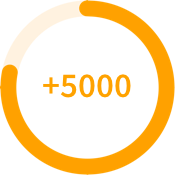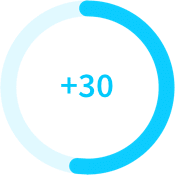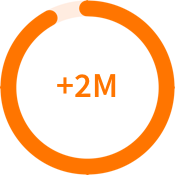 We operate at scale in more than 75 countries and in +12 different languages allowing us to reach millions of users every month.


We grant users with the most updated information, provided by real industry experts, helping them make the right buying decision.


We are experts in understanding online consumer behaviour and optimizing consumer funnel to bring the highest value customers to our partners.


We use advanced machine learning algorithms and advanced statistical modelling to better understand consumer funnel in order to provide our partners with the highest LTV customers.


Digital and
Industry Experts
We are a fast growing start up co-founded by Ex-Googlers, with highly motivated online digital professionals and veteran industry experts.
Roberto Rodríguez
Affiliate Sales Manager Markets.com
Working with KNN over the last year has been a tremendous win – win for both companies. We have already established a very strong partnership with them, and we are looking forward to increasing our cooperation. They are extremely results oriented and they always manage to find the right users with the higher LTV for us. The leads they send to us are ultra qualified and this has helped us grow our sales in current active verticals and develop new niche sub-verticals as well.
Fun-loving: Humor and having fun is an important part of our culture. We believe our joy translates to a friendly work environment that people enjoy being a part of.. We work hard and we feel a connection to the workday beyond business as usual.
High-performance: We are highly productive and motivated. We meet and exceed our goals while being supported by the team and aligned with the company values. We go the extra mile by defining a clear strategy and allocating the best resources and investments.
Flexibility: We have the ability to easily adapt to changing circumstances. We are open to other points of view and believe that good ideas can come from anywhere. We are curious – committed to continuously improving – and honest about our setbacks.
We are constantly looking for talented, skilled and hard-working individuals willing to take up new challenges. If you are passionate about the web, have a strong digital, data analysis or marketing background we would be happy to speak with you!